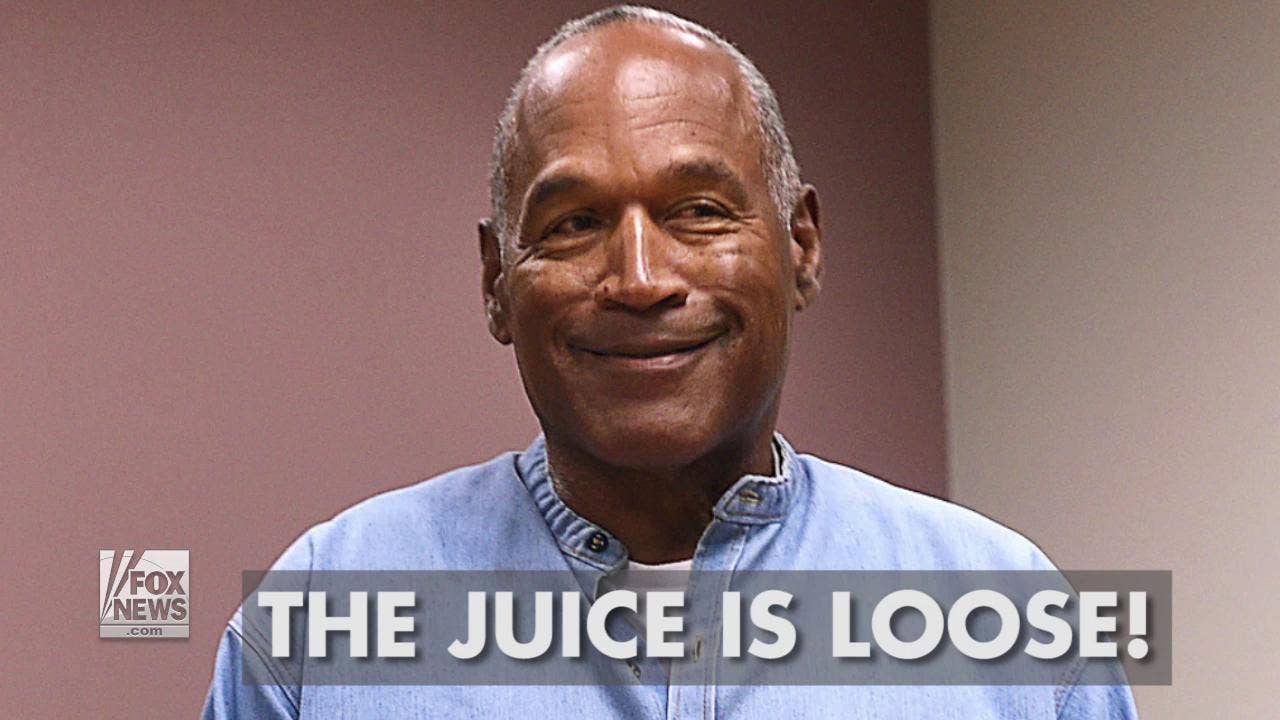 O.J. Simpsons children have gone on a real-estate spending spree over the past two years and the families of murder victims Nicole Brown Simpson and Ron Goldman want to know where they got all the dough.
Sydney Simpson, 31, and her brother Justin, 28, have built a mini-real estate empire in St. Petersburg, Fla., scooping up 13 properties since 2015, according to documents reviewed by The Post.
The homes and apartments are in low-income areas and total about $500,000. All but two appear to have been bought with cash.
Where the kids got the money for the properties could lead to a legal battle between O.J. Simpson and the families of Goldman and Nicole Brown Simpson, who was the former football greats ex-wife and is the childrens mother.
Sydney and Justin were asleep upstairs on June 12, 1994, when their mother and Goldman, her friend, were slashed to death outside the familys condo in the Brentwood neighborhood of Los Angeles.
MEL GIBSON LISTS MALIBU MEDIEVAL MANOR FOR $17.5 MILLION
O.J. Simpson was acquitted of the murders a year later but found liable for the pairs deaths in a civil proceeding in 1997.
Simpson, who will be released from prison in October after doing time for an armed robbery, still owes almost all of the $33.5 million civil judgment against him.
David Cook, a lawyer for Goldmans father, Fred, said he would seek bank records and depositions to follow the kids money trail and see if any of the homes were bought with their dads cash, which could make them eligible for a claw-back.
The kids loss is no greater than Freds, but Freds loss should be no greater than theirs, Cook said.
The first stop is to unearth the records and testimony of the family members to ensure that the source of the equity to acquire the real property is free of any taint.
Simpson has largely been able to dodge his massive debt because so much of his money is in pensions and other protected annuities.
Cook said any money Simpson may have given to his kids would be a fraudulent conveyance, or a transfer of money to avoid debt.
But legal experts say its not so simple under Florida law, which tends to give advantage to debtors.
If [Simpsons protected money] is an exempt asset, then it remains an exempt asset [even if given away], generally speaking, said Curtis Cassner, vice chairman of the Florida State Bars Wills, Trusts & Estates Certification Committee.
Barry Nelson, a top Miami asset-protection lawyer, said Simpson can spend his protected money as he wants, as long as he hasnt mixed it with funds that could be claimed in the judgment.
If he leaves [the funds] segregated, then he can spend as he wishes, he said. But once its contaminated, co-mingled with other funds and not clearly segregated, then it could lose its exempt status.
Sydneys LinkedIn profile says she deals in real estate, while records show that Justin is a Realtor.
Each owns one house in their own name in St. Petersburg. Both properties, which are their residences, have mortgages.
FOLLOW US ON FACEBOOK FOR MORE FOX LIFESTYLE NEWS
The siblings scooped up the rest of their holdings through limited liability corporations tied directly to them, according to state corporation filings, Pinellas County tax records and other documents.
None of those properties have mortgages, suggesting they were bought in cash.
In the past two years, Sydneys Simpsy Properties LLC picked up properties including an apartment at 1247 22nd Ave. South for $35,000, two units at 379 47th Ave. South for $47,500 each, one at 335 47th Ave. North for $61,000 and another at 334 48th Ave. North for $47,500.
Justins LLC scored holdings including a duplex at 173 38th Ave. Southeast for $95,600 and a modest building at 1701 13th Ave. South with four units for $215,000. The 13th Avenue property was bought in 2014 by Sydneys boyfriend, Robert Blackmon, for $38,800, before it was flipped to Justin in 2016 for cash.
Renters at the properties were shocked to learn of their landlords.
I had no idea, said 47th Avenue tenant Carmen Gorton.
Sydney and Justin Simpson do not have listed phone numbers. They did not respond to e-mails from The Post on Sunday.
This article originally appeared on the New York Post.
Read more: http://www.foxnews.com/