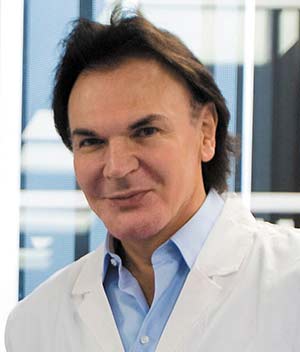 In April, Steve Wynn announced plans to tear up the golf course that lies behind two of his Las Vegas hotels and replace it with a 38-acre man-made lake, about the size of 30 American football fields. Rising from the middle of the lagoon, Wynn said during a conference call last week, will be a 10-story mountain, accessible by zip line and electric ferry, that will serve as a launching point for nightly fireworks.
Wynn will bring the pyrotechnics. The water comes courtesy of Crystal Lagoons, a Miami-based company that licenses technology for what is either the greatest real estate amenity since running water or the most chimerical since the Fountain of Youth.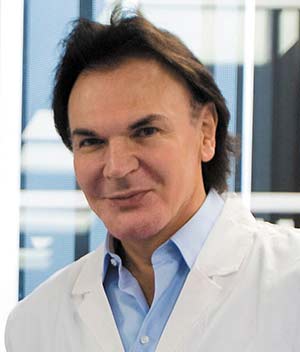 The company was founded a decade ago by real estate developer Fernando Fischmann. Frustrated by rough Pacific Ocean tides that made the coastline too dangerous for swimming, he developed technology for cleaning large bodies of water as part of his plan to build an oceanfront community in his native Chile. Today, the company boasts 60 lagoons in operation and says an additional 250 are in development from Singapore to Sharm el-Sheikh, Egypt. The company plans to open offices in Dallas and Los Angeles as it seeks to seal 40 U.S. deals by the end of the year.
Selling clear-water lakes to real estate developers is just a ripple on the surface of Fischmann's ambitions. He said he's working with students at MITs Sloan School of Management on a business model for building lagoons in public parks and is hatching plans to build "floating lagoons" on top of bodies of water that are currently unsuitable for swimming. His most audacious proposal is a system to cool an electric power plant and use the excess heat to power a desalination facility.
The dream is "to produce a huge impact, Fischmann said. Freshwater production is probably the most important problem facing the world."
Getting power companies to embrace the technology may take time, Fischmann conceded. In the meanwhile, a Boston Consulting Group study commissioned by Crystal Lagoons shows demand for 14,000 artificial lakes around the world.
You will see people taking the subway with swimming suits and sandals and going to the beach somewhere in the city, Fischmann said.
You cant treat a mile-longlake as you would an oversize swimming pool and simply dump in a lot of chlorine. Fischmann, who trained as a bio-chemist, developed a system for monitoring the water chemistry in real time and delivering chemicals in tactical strikes on an as-needed basis. The company uses a special film to minimize evaporation and applies a UV coating on the bottom of the pools to tint them blue.
The lakes, which cost about $250,000 an acre to build, require a fraction of the water needed to keep a golf course green. The company licenses its technology to developers in return for a single-digit percent of the project sales. Fischmann wouldnt say how much money hes making (he also withheld his age and other personal information), but said he recently insured the companys intellectual property for more than $2 billion.
"I think that people will like that its clear and clean and beautiful to look at," said Jackie Soffer, co-chairman of Turnberry Associates, which is building two 10-acre pools using Crystal Lagoons technology at SoLe Mia, a $4 billion mixed-use project her company is co-developing in Miami with LeFrak Organization. Beyond the visual appeal, Soffer hopes the lakes will help developers woo more active home buyers in a market saturated with golf courses.
"I think people will swim or sail," Soffer said. "This being South Florida, we'll probably have people doing yoga on paddleboards."
Power companies will be a harder sell.
Most plants, whether they depend on coal, natural gas, or nuclear energy, produce electricity by making steam and using it to drive giant turbines. In the old days, plants were built near major bodies of water, which was then diverted through the plant, cooling the condenser and heating the water before dumping it back. These "once-through" systems are bad for aquatic life, says John Rogers, senior energy analyst at the Union of Concerned Scientists. That's one reason they gave way to "closed" cooling systems in the 1970s. Still, as of 2011, more than 30 percent of U.S. power plants used once-through systems.
Fischmanns solution is to create such vast reservoirs that he can cool plants with water that passes by condensers in pipes, limiting evaporation. In 2014, a subsidiary of the Italian utility Enel tested Fischmann's technology to cool a power plant outside Santiago. The four-month experiment, funded by a Chilean economic development agency, proved that the "technology could be applied in any thermal plant," according to the power company. For his next trick, Fischmann wants to use the heat transferred to water via the cooling process to power a desalination plant.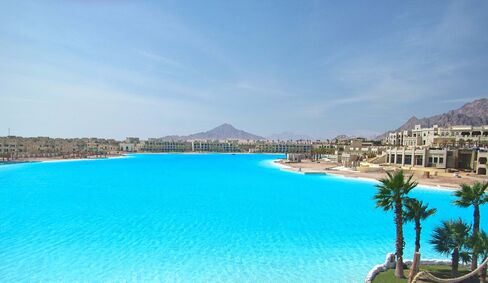 Ultimately, the challenge is not only to create a better method for cooling, but to make it cost-effective to implement, said Eric Toone, a physical organic chemist who directs Duke Universitys Innovation and Entrepreneurship Initiative. Thats always the problem in energy (not will it work from a technical perspectivethats easy): Can you do it on a gigawatt scale and still produce power for eight cents a kilowatt?
Additional obstacles must be overcome. Fischmann claims his lagoons use less water than golf courses, but massive man-made lakes might not be the best use of a scarce resource. The current glut of U.S. of golf courses, meanwhile, might serve as a cautionary tale: Twenty years ago, they were a must-have amenity for many U.S. homebuilders. Then the golf trend lost steam, leaving developers to let courses grow wildor replace them with man-made lakes. It if a real estate developer can produce hundreds of miniature Caribbean Seas, it seems no less improbable that some of those crystalline bodies will one day run dry. At which point, Fischmann will have another problem to solve: What do you do with a giant hole in the ground?
Read more: http://www.bloomberg.com/